ABOUT HAWAII'S BEST PORTRAIT PHOTOGRAPHERS
HAWAIIANPIX PHOTOGRAPHY
Portrait Photography is the reason people find Hawaiianpix photography, what they find after that, are some truly amazing people. This company is made up of some of the nicest, most inviting & fun people you'll ever meet. They're probably the kind of people you would want to hangout with, just because and anytime. This is your first chance, leave your slippers by the door and see what the best portrait photographers in Hawaii, are all about.
---
portrait of Jerry Omo JrHawaii's portrait photographers Hawaiianpix Photography owner Jerry Omo Jr
Jerry Omo Jr.
Owner Hawaiianpix Photography
This is a guy who honestly thanks God each day for the privilege to simply be the best husband, father, brother, son, friend, dog lover, chef, taxi driver, dishwasher, gym rat, golf hack, boss, handyman, coffee snob, teacher, artist, technician, he can be, all at one time.
Up by 5am, every day of the week! Jerry is a true entrepreneur. His first business venture, at the age of 10, was using push mower to cut lawns. He did this 3 days a week for elderly people in the neighborhood & charged $5 per lawn.
At the end of each week, he would treat himself by going to the Dairy Queen near his home. He would always get the same thing, a vanilla ice cream in a cone, which he shared with his dog.
Life motto…"never stop pedaling, or the bike will fall over."
---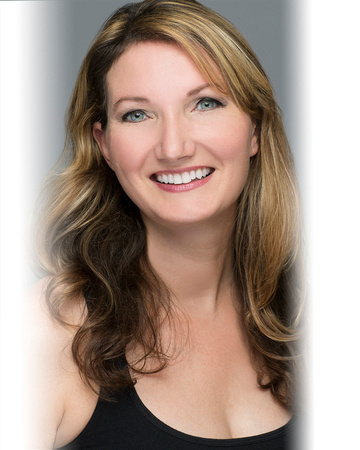 Andrea Sikkink " Andy " Our awesome office manager
Andrea Sikkink "Andy"
Office Manager
Andrea "Andy", is the the Office Curator at Hawaiianpix. She embraces the Aloha spirit in these islands and routinely uses the phrase "Lucky We Live Hawaii" because she honestly feels that way, ALL the time.
She will tell you that her entire world is her Ohana (family). Her hubby, who she calls a great guy, has been by her side for 3 decades now. She is a mom to 3 awesome keiki (children) who can officially be called adults, because they are all in college now. This doesn't matter to mom, they will always be her kids.
Andy, is a true people person who loves to help others, get them to smile, and pursue their passions. If she's not at the office on the computer and phone, you may find her; at the beach swimming and surfing waves or hiking a tropical mountain ridge trail, in her studio at the easel painting, running a half marathon, haunting a Starbucks in pursuit of java, working on movie or TV set as an actor, volunteering at a high school theatre play or sometimes... just laying in a hammock on her lanai (porch) reading a good book.
---

Maria Nikolic
Photo Editor
Maria grew up doing photography. Her father owned a portrait studio so naturally she learned to handle a camera at a young age. This explains her love for the artistic and creative side of who she is. An amazing photographer in her own right, her talent doesn't stop there. Maria is an independent classical music artist, playing the Oboe, English Horn and Piano, Plus she speaks at least 3 languages that we know of.
More than almost anything, she enjoys being with friends, finding solace in inspirational talks over tea and the energy surrounding people who inspire her.
If pressed she will tell you that she is addicted to visual arts, new foods ... and luxurious perfumes. Her artistic and adventurous spirit frequently leads her to new travels, mostly to get some vitamin "sea". She is a self-proclaimed, Godly woman, adventurer, who thinks she has a crazy smile. Her advice... take a bicycle and a camera where ever you go.
---
We specialize in portrait photography and are very pleased, that our couples, family and maternity portrait photography has again been recognized as being among the best in Hawaii. Hawaiianpix is located on the island of Oahu, just outside of the bustle of Honolulu. Our local photographers offer both common and unique locations for your portraits throughout the island of Oahu. Hawaii is a vast archipelago, and we have traveled for wedding photography to all the major islands. The scenic beauty provided by the vaulting volcanic mountains, azure blue water and vibrant reefs is the reason so many choose to visit our island home. Between the stunning sunsets and pristine beaches. We know your portrait or wedding experience with us will be simply breathtaking no matter where your favorite corner of Hawaii may be.
Our professional staff and photographers will make sure that you feel right at home, local kine', a true "Kama'aina" Whether you are being photographed in the bustling urban core of Honolulu, on the quiet North Shore of Oahu, we have a package for that.

Our passion for the art of photography is inspired by our customers, the drive to capture human emotion and the beauty, of our colorful island home. Our staff is highly trained and very experienced in photography and we have an easy, relaxed island way of working with our clients, that brings it all together. As your portrait & wedding photographer in Hawaii, we want to capture the scent of the tropical flowers, the feeling of the sand between your toes, and the color of the sun on your loved one's face. Capturing these moments is what it's all about. The little details that make your portrait, wedding or vacation a memory that will last a lifetime.
FAMILY, COUPLE AND MATERNITY PHOTOS
Once again Hawaiianpix has been honored as the top portrait photographers in Hawaii. We have proudly served over 20,000 families, couples and maternity sessions since 2002. Offering clients from around the world, award winning photography and amazing service. With a 94% satisfaction rating, Hawaiianpix ranks among the very best in the industry when it comes to photographing your family, maternity or couples session in the islands. Check out our Hawaii portrait photographers packages to find the perfect fit for you portrait session and we'll ensure that your photos are as personal as they are beautiful.
TOP 18 PORTRAIT PHOTOGRAPHERS IN HONOLULU
Our goal is to connect people with the best local experts. We scored portrait photographers on more than 25 variables across five categories, and analysed the results to give you a hand-picked list of the best portrait photographers in Honolulu, HI.
Categories Ranked: Reputation, Credibility, Experience, Availability & Professionalism



WEDDING PHOTOGRAPHY
We are honored to be among the Nations most trusted local and destination wedding photographers, recently receiving a couples choice award from Wedding Wire our 5-star ratings mean you can count on our years of experience and customer service, to provide you with amazing wedding photography. Wedding Wire, is a major wedding planning website where brides and grooms can reserve, ask questions, schedule their weddings with thousands of wedding vendors across the country. Hawaiianpix is pleased to be a featured wedding wire vendor and member of their network of wedding planning sites which include Wedding Bee, Martha Stewart affiliated website with some of the best wedding planning ideas and Best City Weddings . Get tips and more information about Hawaiianpix from our blog and social media links like Facebook above.