Frequently Asked Questions
Customer Video Library
Customer service can be a challenge when your company is thousands of miles from the customers who call you. Because our Hawaii offices are many time zones away from some of our customers, we have created this FAQ library to assist you in answering some of the most common questions and problems encountered by our customers.
This library covers a wide range of topics from our photography packages to ordering your images online and more. We hope that you are able to get your questions answered here, if not please contact our office
Hours: Tuesday - Saturday from 9 am to 6pm Hawaiian Standard Time (HST)
Email Contact : Office Manager
Phone : 808-387-0869
Answers to Frequently Asked Questions
Who The Heck Is Hawaiianpix Photography?
The Short answer is we are Hawaii's Destination Photographers and have been capturing moments for, couples, commercial and wedding clients since 1988. Let us turn a moment into a memory for you.
How Do We Schedule An Appointment?​​​​​​

monthly-calendar-th-day-circled
Should I,

Hours of Operation 9 am and 6 pm HST Tuesday - Saturday

Exceptions to this are certain holidays, if you not catch us, leave a message as all calls are returned in the order they are received and no new calls are accepted until messages have been cleared.

Reservations are made on a first come first serve basis

A pre-purchased package is required to make a reservation

Most Portraits are scheduled 2-3 weeks or more in advance

Can you get a last minute portrait session scheduled,

Yes you can, we occasionally do have openings and cancellations that occur, please call.
Where Does Hawaiianpix Do Their Photography?
Hawaiianpix a division of Double Dragon Inc. and is located on the island of Oahu. We do travel to other locations but no matter where we do our work, the island of Oahu is our home. Here work in parks, hotels, businesses and beaches from Honolulu to Haleiwa and Kailua to Kapolei. We're our business address is centrally located in Waipahu, Hawaii Home. Check out the entire island of Oahu on Google Earth.
Available Locations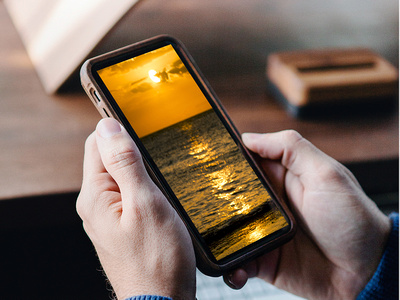 Locations
Package Choices
What is the best package for me?
Hawaiianpix Photography offers a variety of services to our customers, you'll find sections for couples, engagement, Honemoon and Weddings among our services. We've been privileged to have served couples from all around the globe. We also are destination photographers photographing both on the US mainland and internationally.
What Happens After My Photo Session?
All images are fully edited before being presented. This includes our basic retouching

Basic Editing, What does that mean?
(basic retouching includes: color, density, minor imperfections in subjects and background)

What If I Want To Upgrade my Editing?
No problem we have a mid and high level of editing available

When are most weddings available online?
Most weddings take a little longer due to the volume of images that must be edited. typical turn around is 14 to 21 days
This may be longer during the months of May - Aug during peak wedding season

When are most couples, engagement and honeymoon portraits available online
Our goal is to have your images available to you within 5 working days from the date of your session
Online Gallery Information Videos
Accessing My Online Gallery
If you have trouble accessing your images, check the dates first, most galleries go online 5-21 business days following the session or event. You might be too early. If you are unsure, call our office for assistance
Choosing my favorite photos and registering my account
Online Proofs and Sharing Photos On Social Media
Re-Ordering Photos From The Website
When Should I Re-Order Photos From The Website?

What Products Are Available?

What is The Difference Between Pro and Amateur printing?

How Are My Photos Delivered?
What Happens To My Photos When They Go Offline?